PRO + Student Account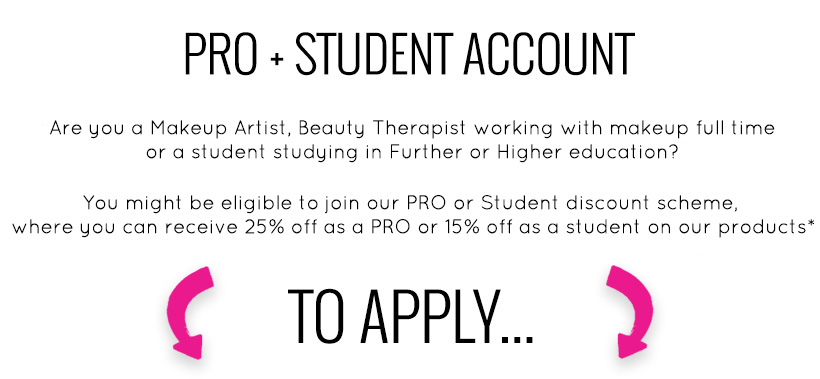 1. If you haven't already, create an account on the website.
2. Go to 'My Account' then 'Apply for PRO' or 'Apply for Student'
3. Upload all the required info via the form.
Please note that applications can take up to 5 working days to process. We do not accept postal applications.
Or
Login to your existing account and apply for
PRO or Student

*Some product exclusions will apply.