You'll Fall For Our New Lip Shades!
How many lip products do you own? We're going to guess its enough to cover the pinks, reds, browns, nudes in the never ending search for the perfect lip. With Autumn now upon us we were thinking of the new lip colours to try and thought why not see what we could create using two of our own products blended together. As lipstick lovers you can imagine we were in pure heaven playing around with all our colours!
After our hands were swatched out we picked these four fabulous shades for Autumn that we knew everyone would fall in love with and that won't break the bank!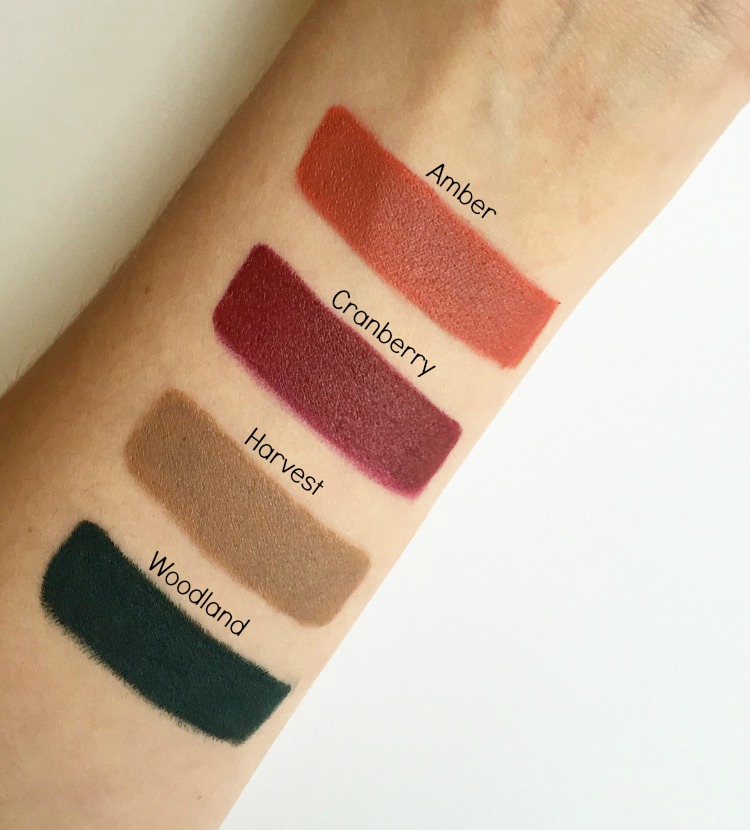 A warm orange-brown that is a total Autumn must have. First colour in your lips with Multitasker Pencil in 'Cookie Dough' and  then blend in LIPSStick in Magnetic Melon over the top!
These berry hues make our heart flutter! The beauty of  this colour is that it will suit any skintone so you know you'll be sure to impress – simply apply Multitasker Pencil in Seductive Damson & blend LIPSStick in Lady in Red over the top.
The shade that has been missing from your lip collection and you didn't even know it. This nudish brown will instantly become your go-to everyday lip colour by combining Multitasker in Cookie Dough with LIPSStick in 1st Base.
Introducing the edgiest shade about town…Woodland will give you a super bold, long lasting  colour that won't be drying you out anytime soon due to Multitasker Pencils beautifully blendable and creamy formula. Combine the colours Shamrock and Black Panther for fail-safe amazing colour.
And if you're having one of those lip days wear you fancy a change apply Make Me Shimmer for a metallic finish!
All of these sets are available on our website www.saturatedcolour.com
SC Team
xo